Services :: RPerl Training :: Overview
Learn. Certify. Advance.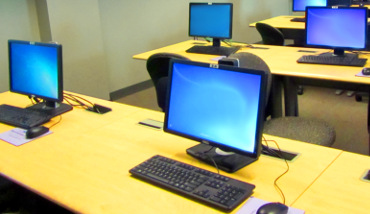 Auto-Parallel Technologies offers official RPerl training and certification for all levels of experience. This training program is comprised of a series of interactive classroom courses, and provides official certification and ranking for the RPerl high-performance software platform.
Whether you are already an expert Perl developer, or you want to start a new software career from scratch, our RPerl training courses offer unparalleled educational quality and value.
Participants begin with the RPerl White Belt course, and advance through each consecutive level of training as their RPerl skills increase. Courses must be taken sequentially and in order; each training course serves as a prerequisite for all following courses.
The first 9 training courses, RPerl White Belt through 1st Degree Black Belt, all utilize the Learning RPerl textbook and include programming exercises from each textbook chapter.
The following 8 training courses, RPerl 2nd Degree Black Belt through 9th Degree Black Belt, utilize a number of additional RPerl textbooks and are available to advanced students only.
A formal examination is administered at the end of each RPerl training course, and each student must successfully receive a passing grade of 70% before graduating and becoming eligible to begin the next course. Graduates of each course will receive a framed certificate and 90 days of RPerl career mentorship.
For every 16 hours of classroom training received, course participants earn 1 credit hour toward any qualifying LAMP University educational degree program. 60 credit hours are required to earn an Associate's Degree in Perl.
Students must bring their own laptop which can be totally wiped clean for fresh Linux and Perl installation.
Discount pricing is available for educational institutions and non-profit organizations.
Take our RPerl training courses and receive the following benefits:
Increase Your RPerl Programming Skills
Boost Your Self-Confidence
Learn Directly From The Creators Of RPerl
Gain Exposure To New Technologies & Concepts
Accrue Real Software Development Experience